Fannie Magaziner Rosenthal (Feige)
Fannie Magaziner (born Feige) was Henry's first daughter, and the first child of Cecelia, born in Humenne on December 12, 1865. She was probably named after Cecelia's mother.1 Fannie was the first member of the family to arrive in America, arriving on the Rugia from Hamburg to New York City in March 1884, at the age of 18. She was a dressmaker, and was probably one of the three dressmaker daughters who brought the Magaziner family to Philadelphia.2
Fannie was also the first of the Magaziner children to marry, marrying Alfred Rosenthal, an American-born son of German immigrants, on April 11, 1888. Alfred owned a china business, and also worked as a letter carrier (mailman). He served as a witness on Anthony's naturalizaton papers, helping the first Magaziner become an American citizen. Fannie and Alfred had four children.
Alfred died of pulmonary tuberculosis in Upper Dublin, Pennsylvania on September 9, 1924. His attending physician was his son-in-law, Dr. Louis Kustin. Fannie died in Gladwyn, Pennsylvania on October 8, 1935 of apoplexy brought on by arteriosclerosis at the age of 69. They were buried together at Chevra Bikur Cholim Cemetery.
Children of Fannie Magaziner and Alfred Rosenthal are:
Willard Magaziner Rosenthal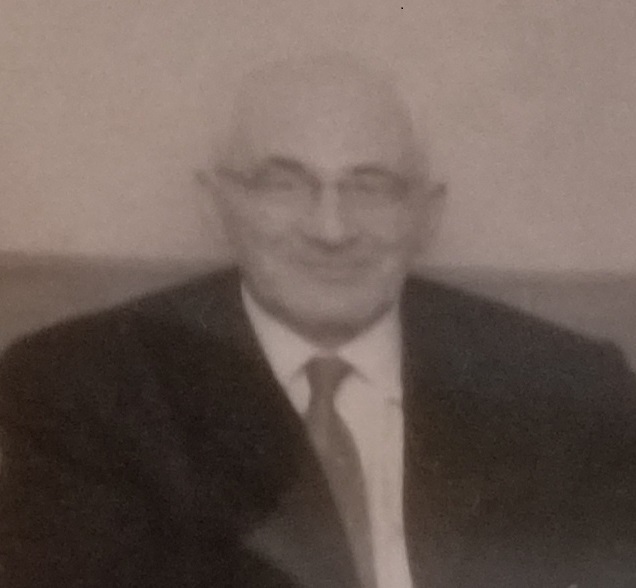 Willard
Willard Magaziner Rosenthal was born in Philadelphia on January 11, 1889. He worked as a salesman and manager for various retail establishments, including his uncles' business, M&H Sporting Goods.3 He lived in New Jersey for much of his life, including Camden and Atlantic City.
On January 21, 1914, Willard married Miriam Alberta Rosenbaum in Philadelphia. Miriam was known as Mae. Mae was born in Trenton, New Jersey on July 20, 1888. She worked as a stenographer. They had three children.
Miriam died on November 11, 1952, at the age of 63. She was buried at Chevra Bikur Cholim in Philadelphia, where Fannie and Alfred were buried. Willard died of a coronary occlusion on October 28, 1965, at the age of 76. He was buried with Miriam at Chevra Bikur Cholim.
Children of Willard Magaziner Rosenthal and Miriam Alberta Rosenbaum are:
Albert Simon Rosenthal (b: 28 NOV 1914; d: 16 JUN 1990)
Henry Bernard Rosenthal (b: 31 DEC 1917; d: 15 SEP 2009)
Robert Charles Rosenthal (b: 6 OCT 1920; d: 26 JUN 1979)
Henrietta Rosenthal Kustin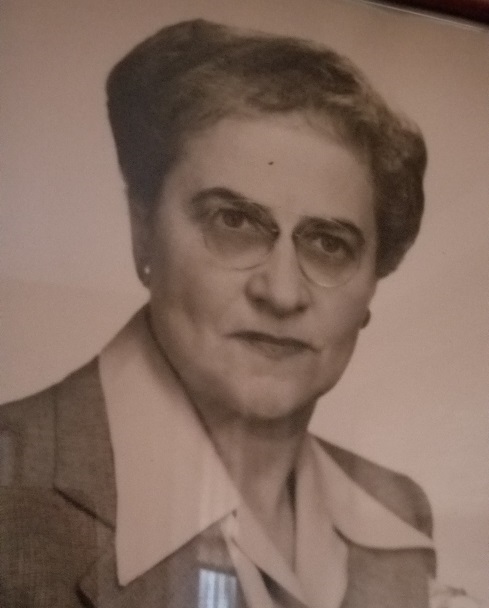 Henrietta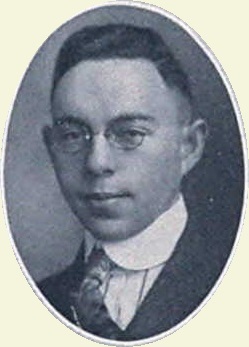 Louis 1917
Henrietta Rosenthal was born on September 20, 1890 in Philadelphia. She was known by her nickname, Etta. She worked as a bookkeeper for many years before she married. As a young woman, she was a bride's maid at her aunt Nellie's wedding.
Etta married Louis Aaron Kustin on November 24, 1921 in Philadelphia. Louis was born on July 4, 1892 in Belarus. He was a surgeon and medical professor specializing in ear, nose and throat and invented the Fenestra hearing aid device. They had two children. In their later days, Etta and Louis lived in Jenkintown, as did many members of the Magaziner family.
Louis died on July 13, 1986 at Dresher Hill Nursing Center. He was buried at Roosevelt Memorial Park. Etta died a year later, on August 26, 1987, a month before her 97th birthday. She was buried with Louis at Roosevelt.
Children of Henrietta Rosenthal and Louis Aaron Kustin are:
LIVING
LIVING
Simon Henry Rosenthal

Sy 1916
Simon Henry Rosenthal was born in Philadelphia on April 10, 1894. He went by the nickname Sy, and was known professionally as S. Henry. Sy served in the army in World War I. He won a scholarship to the Wharton School of the University of Pennsylvania and became a certified public accountant. In 1919, he founded the accounting firm of Goldenberg-Rosenthal LLP with Benjamin Goldenberg. The practice merged with his brother Alex's accounting firm in 1929. By the year 2000, the firm was one of the 100 largest accounting firms in the US. It continued to do business in Jenkintown until shortly after Alex's death in 2008. It was then acquired by Amper, Politziner & Mattia, now called EisnerAmper.
Sy married Laura Gruenberg in Philadelphia on November 11, 1921. Laura was born on July 12, 1893 in Minneapolis. They had two children.
Sy died on September 28, 1985 at the age of 91. Laura died a year later, on October 11, 1986.
Children of Simon Henry Rosenthal and Laura Gruenberg are:
LIVING
LIVING
Alexander Louis Rosenthal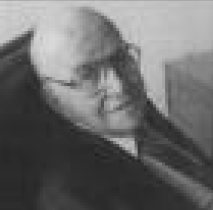 Alex at 94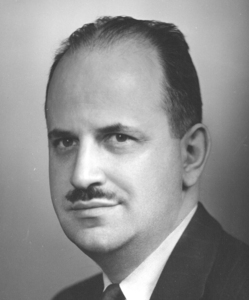 Alex
Alex Rosenthal was born in Philadelphia on December 9, 1905. He attended Central High School, and earned a degree from the Wharton School of Business, University of Pennsylvania in 1926. He followed his older brother Sy into the accounting field, and formed his own firm, which later merged with Sy's Goldenberg-Rosenthal. Alex continued to work there as an accountant until 2001, at the age of 96, handling complex financial affairs without a computer, or even an adding machine. He was the oldest practicing CPA in Pennsylvania for many years.
Alex married Edythe Bertha Pincus in Philadelphia on April 5, 1928. Edythe was born on August 30, 1906 in Pennsylvania. They had three children, including a teenaged Holocaust refugee that they adopted around 1940. Learn more about the "One Thousand Children" program that rescued Alex's adopted son and over a thousand other Jewish children HERE and HERE.
Edythe died on July 20, 1990. Alex died on January 30, 2008 in Abington Hospital at the age of 102. Alex was the longest-lived member of this long-lived family.
Children of Alexander Louis Rosenthal and Edythe Bertha Pincus are:
Doris Rosenthal (d: 1997)
Bernard Pories (b: 14 JUL 1925; d: 22 JUN 1969)
LIVING