Anna Magaziner Neufeld
Anna Magaziner (born Scheindel; also known as Chana) was born in Humenne on January 11, 1875. Anna Magaziner is my connection to this family tree: she was my great-grandmother. Anna came to America on the Hermann in June 1887 with her parents, Henry and Cecelia, and her younger siblings William and Nellie.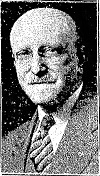 Maurice Neufeld
On April 11, 1899, Anna married Maurice Adolph Neufeld, a doctor who was born in Vienna, Austria and came to America as a child. They were married at Adath Jeshurun Synagogue in Philadelphia. They lived in the city of Chester outside of Philadelphia throughout their marriage. Maurice was a celebrated tuberculosis specialist, chief of staff of the State Tuberculosis Clinic, and was at one time chief of medical staff at Chester Hospital. He served in World War I.
Anna and Maurice had one child, my grandmother Elsie Cecelia Neufeld, lived to the age of 90.
Maurice died in their home on October 20, 1939 of heart failure at the age of 69. He was buried at Adath Jeshurun Cemetery in Philadelphia. Anna survived him by 20 years, but never remarried. She died of heart disease compounded by a fractured left hip at Einstein Medical Center on February 22, 1960, at the age of 85, and was buried with Maurice at Adath Jeshurun.
Children of Anna Magaziner and Maurice Adolph Neufeld are:
Elsie Cecelia Neufeld (b: 10 JUL 1910; d: 11 FEB 2001)
Elsie Cecelia Neufeld Rich Cravis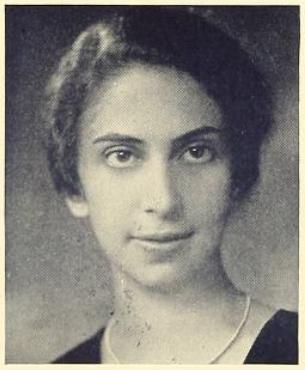 Elsie 1931

Theodore 1926
Elsie Cecelia Neufeld was born on July 10, 1910 in Chester City, Pennsylvania. She graduated from Wellesley College in 1931.
On October 4, 1932, she married Theodore Gottlieb Rich, a recent graduate of University of Pennsylvania's law program. Ted was born on December 19, 1905 in Manhattan, New York. He formed the firm Bellwoar & Rich with Harry Bellwoar, Jr. Elsie and Ted had two sons. Ted died at home in Philadelphia on April 9, 1955 and was buried at Adath Jeshurun Cemetery.
After Ted's death, Elsie worked in accounting for department stores in Philadelphia, including Gimbel's and Pomerantz's. Elsie remarried to David Cravis on May 14, 1959. David Cravis was born on September 14, 1903 in Philadelphia. David died on September 7, 1972 in Jenkintown, Pennsylvania and was buried at Adath Jeshurun Cemetery.
After Elsie's retirement, she continued to work as a volunteer for the Glenside public library and Abington Hospital for many years. Elsie died on February 11, 2001 at Ambler Rest Home in Ambler, Pennsylvania after several years of declining health. She was 90 years old. She was buried at Adath Jeshurun Cemetery with David.
Children of Elsie Cecelia Neufeld and Theodore Gottlieb Rich, Sr. are:
LIVING
James Henry Rich (b: 13 MAY 1938; d: 1 DEC 2015)