David Magaziner
David Magaziner was born in Humenne in 1843, the son of Samuel Magaziner and Rozalia Rosenzweig. He worked as a stock broker with the firm of Garai and Magaziner in Budapest, and was a board member of Zsebely-Csakovari Helyierdeku Vasut Rt [suburban railroad].
On November 17, 1872, David married Ilke (Ilona) Buchler in Budapest. She was born in Budapest in 1852. David and Ilke had at least four children in Budapest.
David died of stomach cancer on January 15, 1911, at the age of 68. He was buried at Kozma Utcai Izraelita Temeto. Ilke died on June 21, 1920, and is buried beside him at Kozma Utca.
Children of David Magaziner and Ilke Buchler include:
---
Generation #4
---
Anna Maria Magaziner Auspitz Feiks
Anna Maria Magaziner was born in Budapest on January 20, 1874. Anna first married Gyula Auspitz in Budapest on October 8, 1893. Gyula was born in Soroksar in 1862. Gyula worked as an engineer. They had one daughter, but the marriage didn't last; it was dissolved in 1899. In the same year that their marriage dissolved, Gyula and their daughter legally changed their surnames to Agoston, though there is no record of Anna changing her name. Gyula died in Budapest on January 29, 1910.
A few years after the divorce, Anna remarried to Jeno Pal Zoltan Feiks. They married in Budapest on October 20, 1903. Jeno was a famous Hungarian painter and graphic artist, also known as Eugen Feiks. He made caricatures for Hungarian periodicals, and also painted portraits and other paintings. Jeno was born in Kaposvar on May 17, 1878. The marriage registration described them both as Catholic, though Anna was born Jewish, and Jeno's parents were buried in the Kozma Utca Jewish cemetery.
The marriage ended in divorce in 1915. Jeno remarried twice but Anna never did.
Anna suffered heart failure while boarding a tram in Budapest on November 6, 1935, at the age of 61. She had a long history of heart trouble. The Budapest death register gave her name as Feiks Jenone (Mrs. Jeno Feiks), though they had been divorced for many years. Jeno died on September 25, 1939 in Budapest.
Children of Anna Magaziner and Gyula Agoston (Auspitz) include:
Lilly Christiansen Agoston (Lili Mirel Auspitz) (b: 15 JUL 1894; d: 31 JAN 1951)
Elza Magaziner Mahler Fenyo
Elza Magaziner was born on June 23, 1875 in Budapest. Elza first married Gusztav Mahler on May 26, 1895 in Budapest. Gusztav is definitely not the famous composer. Elza's husband was born on September 4, 1866 in Budapest, the son of Simon Mahler and Maria Bohm. Gusztav was Catholic. He worked as a banker and rose to Bank Director. They had a daughter.
The marriage ended in divorce in 1901. Gusztav died on February 20, 1929 of arteriosclerosis. He apparently remained close to their daughter because his death notice was written in her name and the information on his death certificate came from her husband.
On July 2, 1902, Elza married Sandor Geza Fenyo (also known as Alexander G. Fenyo) in Budapest. Sandor was born as Sandor Fink in Budapest on May 11, 1864. At the time of their marriage, Sandor was working as an editor Egyetertes, a political newspaper. Later, he worked for Norddeutschen Lloyd, a German shipping company. Elza and Sandor were living in Vienna from as early as 1915. Sandor was the General Representative for Austria at Norddeutschen Lloyd when he retired around 1930.
Elza took a trip to the United States in 1924 (under the name Elisabeth Fenyo), 1925 and 1929 (Elsa Fenyoe) using her cousin Emma as her contact in America. Her contact in Europe on the 1924 trip was her daughter from her first marriage, Erna.
Elza and Sandor divorced on May 16, 1929, right around the time that Sandor retired from Norddeutschen Lloyd. Sandor died a year later, on June 16, 1930. Elza took a trip to New York shortly after the divorce, in October 1929. She used her "cousin" Mrs. E. Urban of Vienna as her contact in Europe, but I have no idea who Mrs. Urban is or if she is a Magaziner. I have found no other record of Elza after the divorce. The Vienna city directory shows a person named Emma Fenyo at Sandor's address for a few years after his death, but it's not clear if this was Elza or someone else.
Children of Elza Magaziner and Gusztav Mahler include:
Erna Mahler (b: 28 APR 1896)
Jeno Magaziner
Jeno Magaziner was born on April 25, 1878 in Budapest. He lived in London in the early 1900s, where he worked as a commission agent. He was naturalized as a British citizen in 1907, but moved back to Budapest by 1908, possibly because of his father's failing health. After his father passed away in 1911, Jeno took over his banking business.
Jeno married Gabriella Salgo in Budapest on August 6, 1930. He was 52 at the time. Ella was born as Ella Scheidler in Budapest on April 5, 1898, but her father changed the family name to Salgo in 1907. Ella was divorced when she married Jeno. This was not Jeno's first marriage either, because his mother's 1910 death record was witnessed by Magaziner Jenone (Mrs. Jeno Magaziner). The marriage record identifies Jeno as Catholic, but Ella was Jewish and they were buried together at a Jewish cemetery.
I have found no record of whether Jeno and Ella had children. Ella died in 1963 and was buried at Kozma Utcai Izraelita Temeto. Jeno died in 1964 and was buried with her at Kozma Utca.
Renee Maria Magaziner Gabor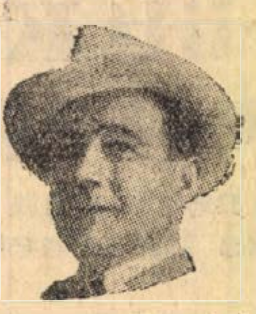 Jozsef Gabor
Renee Magaziner was born on February 19, 1884 in Pest, Hungary. She converted to Catholicism at some point, but she later married a Jewish man, opera singer Jozsef Istvan Gabor. Renee married Jozsef on July 16, 1907 in Budapest. Jozsef was born as Jozsef Istvan Graber on October 15, 1879 in Balassagyarmat, Hungary but he changed his name to Gabor in 1901. One of the witnesses to the marriage was Izidor Erdelyi of Vienna, probably the husband of Renee's cousin Cornelia. It is interesting that they remained so close 15 years after Cornelia's death, and apparently after Izidor's remarriage. Renee and Jozsef had two children.
Jozsef suffered a sudden stroke and died while traveling in Iliasov, Slovakia on May 14, 1929. Renee and their daughter Zsuzsanna were with him in the end. Son Tamas was in Paris at the time and arrived the next morning. Jozsef is buried at Kozma Utcai Izraelita Temeto in Budapest. Renee died of pneumonia on October 15, 1941, identified as Jozsef's spouse but she does not appear to be buried with Jozsef.
Children of Renee Magaziner and Jozsef Istvan Gabor include:
Zsuzsanna Gabor (b: 12 JUL 1909)
---
Generation #5
---
Lilly Christiansen Agoston (Lili Mirel Auspitz)
Lili Mirel Auspitz was born in Budapest on July 15, 1894, the daughter of Anna Magaziner and Gyula Auspitz. Her parents divorced when she was five years old, and Lili and her father changed their surname to Agoston around the same time. Her given name was later spelled "Lilly."
Lilly's stepfather's occupation as an artist apparently had a profound influence on her, because she became an art dealer later in life. She was the lover and business partner of controversial gallerist and art dealer Wolfgang Gurlitt. Gurlitt was involved in the Nazi looting of European art but was apparently respected by the artists for preserving their art against Nazi destruction. When Lilly's Jewish status became a problem for Gurlitt, Gurlitt arranged for her to marry Danish citizen the conveniently named Hans Peter Christiansen in June 1940. Lilly became a Danish citizen herself, and continued business under the name Lilly Christiansen or Lilly Christiansen Agosten.
I found a record of a Lilly Agoston, about the right age, traveling to New York in 1946, with a son Peter Agoston as a contact in Massachusetts and a daughter Eva Agoston as a contact in Hungary, but I'm not sure that this is the right Lilly because I doubt her children would have the surname Agoston.
Lilly died on January 31, 1951. Hans survived her.
Erna Mahler Koczor
Erna Mahler was born in Budapest on April 28, 1896, the daughter of Elza Magaziner and Gusztav Mahler. She was apparently the subject of an ugly custody dispute in her parents' divorce: her father placed her in a priory under an assumed name, and the priory refused to release her to anyone other than the person who placed her there. She became a favorite of the sisters, and was playing there happily when her mother, remarried by that time, arrived with a court order for her release.
Erna married Gyula Koczor in Budapest on June 28, 1921. Her name appeared in the marriage registry as Ernesztina Maria Ilona Mahler, but her name appears in the signature block as Erna Mahler. Erna was identified in the marriage registry as Catholic, possibly a result of her experience in the priory. Erna's husband, Gyula, was born in Szeged on July 29, 1889. He worked as a bank clerk when he was young. Later, he was the director of a joint stock company. He is apparently not the same person as the Czech politician of the same name, because the politician was born on a different date (10 Oct 1890). Erna and Gyula had a daughter.
Gyula and Erna were living at the Hotel Bristol in Budapest in 1924, when Erna's mother Elza used Erna as a contact on a ship manifest to New York. Gyula suffered a stroke and died in Budapest on May 10, 1949. Erna surived him. After the war, Erna and her daughter were living in a displaced persons camp in Bremerhaven, Germany. In March 1951, they emigrated to Canada together. Erna was working as a dressmaker at the time. She appeared on a 1958 ship manifest from Montreal to England as a Canadian citizen, but I have found no record of Erna or Judit after that time.
Children of Erna Mahler and Gyula Koczor:
Judit Koczor (b: 22 JUL 1917)
Tamas Gabor
Tamas Gabor was a son of Renee Magaziner and Jozsef Istvan Gabor. He was probably born in Budapest between 1907, when his parents married, and 1911, when he was mentioned in his grandfather's obituary. Tamas was living in Paris in 1929 when his father died suddenly and he returned home.
I have found no Hungarian records for Tamas, but his name appears as the informant on his mother Renee's 1941 death record and his aunt Anna's 1935 death record and as a witness on his sister Zsuzsanna's 1946 marriage record.
Zsuzsanna Gabor Steiner (Zsuzsa, Susi)
Zsuzsanna Gabor was born in Budapest on July 12, 1909, the daughter of Renee Magaziner and Jozsef Istvan Gabor. She was identified in David's death notices as Zsuzsa (Susi in German).
Zsuzsanna married Dr. Ferenc Steiner in Szombathely on September 17, 1946. Ferenc was born in Szombathely on September 17, 1894. Zsuzsanna was a widow at the time of this marriage, though I have not yet found any record of her first marriage. I have found no record of their deaths.